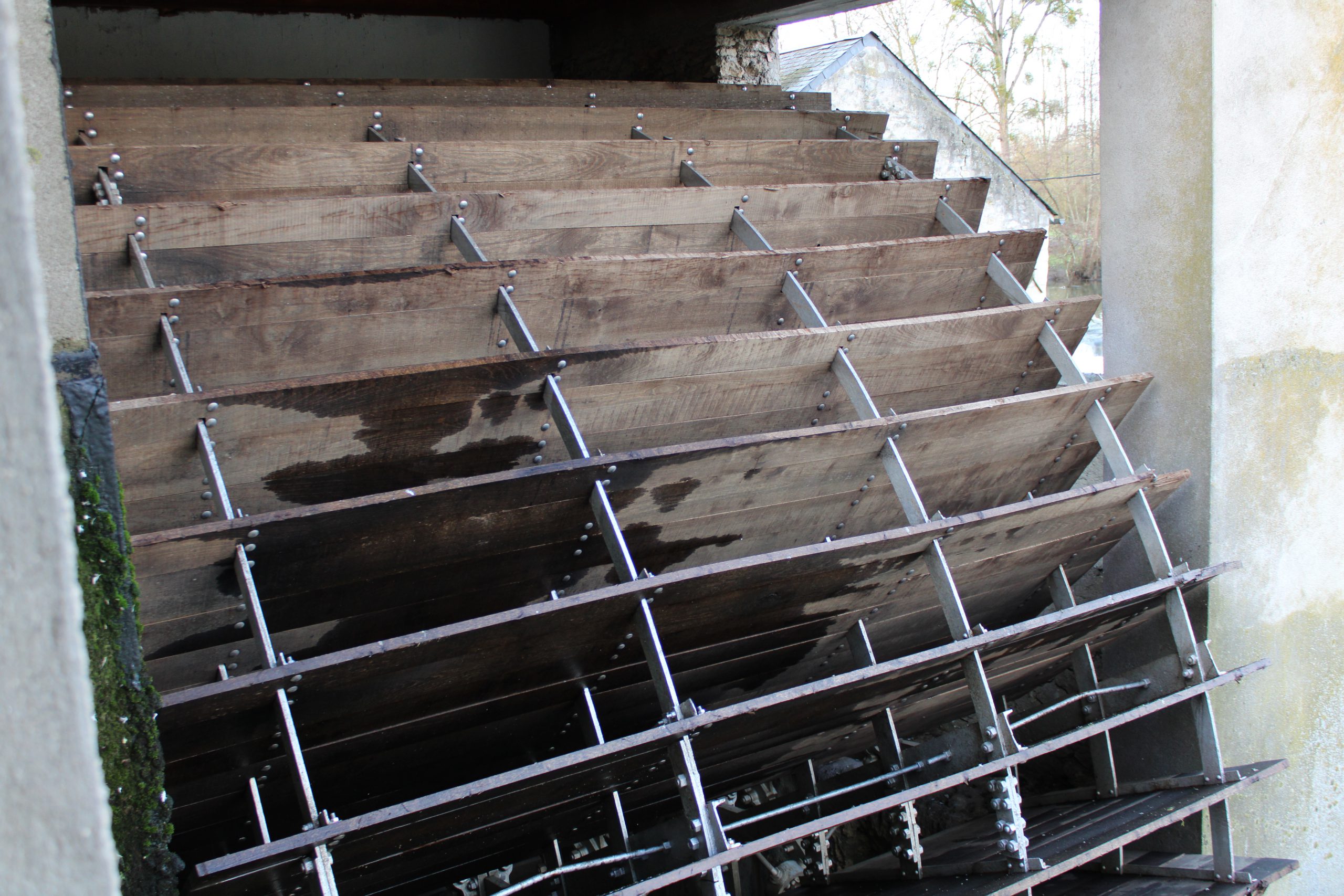 The STILZ brand production facility is aiming for production using 100% renewable energy and energy self-sufficiency by the year 2025.
Located on the banks of the Clain River (a tributary of the Vienne), our production unit already applies a closed-loop recycling process, releasing no waste into the natural environment.
The renovation of the watermill wheel, financed through the company's own funds with a 400,000-euro investment, is going to enable green energy self-sufficiency.
The water wheel, known as a Sagebien wheel (named after its inventor Alphonse Eléonor Sagebien and identical to the Paris mill wheels) is one of the 10 biggest of this kind in France. Its design is based on using the weight of the water as much as possible as soon as it enters the wheel and not the speed of the river current, unlike traditional wheels.
The approach reflects the STILZ values, both environmentally responsible for our common future, and a gesture of eco-citizenship for the renovation of our local heritage.